Instant Connect
The next-generation in push-to-talk solutions
Instant Connect is redefining how frontline teams communicate and collaborate to meet the mission of the enterprise.
Dynamic Frontline Communications™ from Instant Connect leverages the proven performance of push-to-talk while also adding revolutionary new capabilities in dynamic, mission-based, cross-platform communications. This is the future of frontline communications.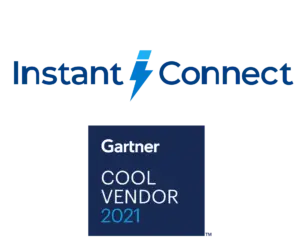 Next-gen software platform supporting dynamic team-based communications and collaboration – the world's smartest frontline solution
Mission-based – instantly connects team members essential to completing the task or mission, with auto-discovery of subscribers based on the business rules you set
Cross-platform, allowing team members to instantly connect using any device – mobile, radio, IP, telephony – over any network – LTE, Radio, Wifi, IP, MANET, PSTN, 5G, and more
Turns any mobile and IP device into a Push-To-Talk (PTT) device
Self-discovering and self-authenticating of voice resources, dynamic channel creation, geofences, GIS/GPS, and more
World's most advanced serverless communications solution – your voice communications continue uninterrupted even if servers are unavailable or inaccessible
Supports virtually limitless users with a lightweight footprint, minimizing your deployment, administrative, and training requirements in the field
Deploys any way you want and expands as large as you need – on-premises, cloud, and/or hybrid
Boasts the highest level of commercial security available today
Intelligent resilience utilizing Kubernetes – engineered to ensure no single point of failure
Can help support and enable new automated workflows, redefining the depth and breadth of mission-critical PTT
Collapses all devices onto the IP network – radio, mobile, desktop phones, computers, etc.
Learn more about our:
Visit Instant Connect