Armour Mobile
Armour Mobile provides all the functionality of consumer-grade apps but with considerably greater security.
It provides secure voice calls, video calls, one-to-one and group messaging, voice and video conference calls, file attachments, sent/ received/read message status and the option for messages to automatically delete once read or after a set time.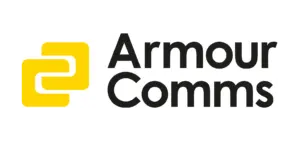 Importantly Armour Mobile protects not only the content of communications, but also the associated meta-data. This means no-one even knows you are having a conversation, let alone what that conversation is about. Armour Mobile prevents mobile communications whether voice, text, video or conference from being intercepted by devices such as IMSI catchers, or hacks using the SS7 protocol and others.
It enables secure collaboration between trusted colleagues when discussing commercially sensitive information such as corporate intellectual property, financial transactions, and customer details.
With Armour Desktop, which works with a Windows 10 softphone, and integration with Skype for Business, organisations are able to take advantage of the reduced costs and increased flexibility provided by Voice over IP.
Learn more about our:
Visit Armour Comms