Cryptify Call
Secure Voice & messaging
Cryptify Call provides end-to-end, encrypted, secure voice and messaging on managed and unmanaged BYOD and business devices running IOS and Android. It also runs on Windows PCs for use from offices or deployed operational control rooms.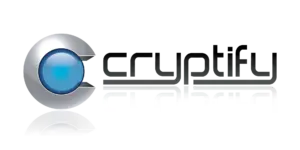 Cryptify Call enables communication over existing mobile broadband and Wi-Fi networks and will run on a publicly hosted server or, for ultimate control, can be hosted at your own premises.
Independently certified under the NCSC Commercial Product Assurance (CPA) scheme, Cryptify Call has achieved the controls required to handle government grade Official Sensitive data.
End-to-end encryption
VOIP calls
Full video conferencing
Messaging and group messaging
Media/file sharing
Screen cast / screen share
Centrally managed address book
On-premise or shared hosting
IOS, Android and Windows PC
NCSC CPA assurance
Inter domain working
Learn more about our:
Visit Cryptify